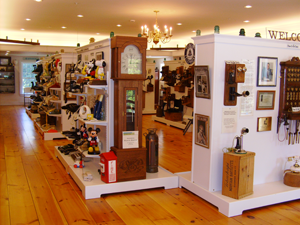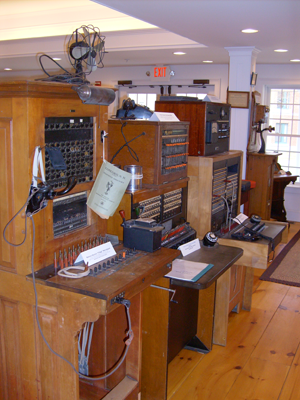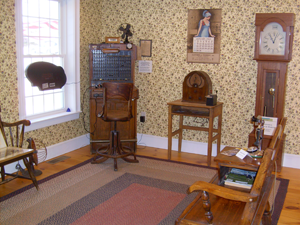 New Hampshire Telephone Museum
P.O. Box 444, One Depot St, Warner, NH 03278
Phone: 603-456-2234
Discover one of the country's finest exhibits of antique telephones, switchboards, switching equipment and tools. The museum, consisting of over 1000 original pieces, features the collection of Alderic O. "Dick" Violette, who had over 50 years in the telephone industry. Guided tours are available - and encouraged - and are provided by people who have experience in the telephone industry. Listen to stories about operators, party lines and the undertaker who invented the first automatic dialing system.
The museum is ADA compliant and has free parking onsite. While you are here you can also visit the Warner Firefighters Museum which is housed in the same building. Admission to the Telephone Museum is $7 for adults, $6 for seniors (60+) and $3 for school age children. Admission to the Firefighters Museum is on a donation basis. AAA discounts available.
We are open 10am to 4pm Tuesdays through Saturdays from May 1 to October 31 and 10am to 4pm on Tuesdays and Saturdays during the months of November, December, March and April. We are open for groups by appointment during January and February. Spend an hour or spend the day! It is sure to bring back a lot of memories!